Student marketing - a specific campaign for each target group
Successful student recruitment begins with the right match!
The different target groups in student marketing
All target groups are looking for study-related information, however find themselves at various stages of the study selection process. This is a key challenge in student marketing.
Our goal is to guide and to help prospective students in their quest to find the right study programme. This is exactly what we achieve with our targeted campaigns. Our platforms enable prospective students and institutions to have meaningful and mutually beneficial interactions and thus offer a perfect way for universities to promote their study programmes.
With us, you will reach the right audience:
Interested. Eager. Qualified.
Your target group:
Prospective undergraduate students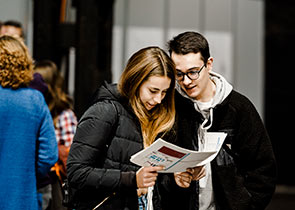 16-21 years old
Qualified to undertake higher education
Little knowledge of the world of higher education
On the lookout for an undergraduate programme
Topics: general advice on studying, study opportunities, financing and student life
With BACHELOR AND MORE you will be able to effectively reach prospective undergraduate students from Germany and Austria and draw attention to your Bachelors programmes:
---
The Studienscout-NL campaign covers online marketing channels through which Dutch higher education institutions reach prospective students from Germany who have a specific interest in studying in the Netherlands:
Your target group:
Parents of prospective undergraduate students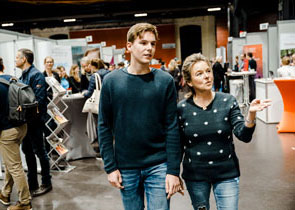 Changed higher education landscape as a result of the Bologna Process
Searching for information regarding the new system
Play a key role in their children's study choice process
Looking to give their children a smooth start to student life
Topics: higher education system, financing, admissions and start of study
Parent-oriented information and marketing measures within the field of student marketing have never been more important. The BACHELOR AND MORE campaign is there to help you reach this intermediary target group with special offers for parents:
Your target group:
Prospective postgraduate students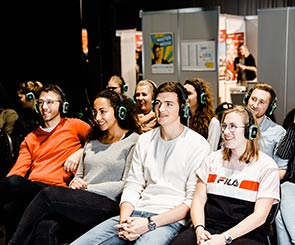 20-35 years old
Current undergraduates and those holding an undergraduate degree
Searching for a suitable postgraduate programme
Looking for opportunities to gather professional experience
Field of study partly predetermined by undergraduate degree
With and without professional experience
Topics: specialisation opportunities, admissions, career entry and perspectives
Through the MASTER AND MORE campaign you will reach the right target group for your postgraduate programmes, internships or other relevant offers for prospective postgraduates: