Student recruitment fairs
Choosing the right course of study is an event - don't miss out.
As an exhibitor at the BACHELOR AND MORE and MASTER AND MORE fairs you will have the opportunity to be a part of the decisions young people make for their studies. In one-to-one interactions you will be able to connect with prospective students and present them with the options for their future study. Exhibiting at study fairs is among the most popular student marketing activities.
Our exhibitors...
... appreciate the excellent quality of conversations
... praise the high level
of personal support

For the students it is a fantastic opportunity to speak to various universities from different countries. It is a great opportunity for them if they are really looking for options to study abroad and getting all the information beforehand, so they can make that decision on what and where to study.
The fair was very well organised, there was plenty of space and a very good customer-service.
Chris Letteriello,
University of Southampton,
United Kingdom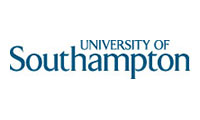 Especially the specific interest of visitors in Bachelors programmes is an advantage for us. This way every single visitor is a potential candidate for our institution. Moreover, the personal support service provided by the border concepts team always makes our fair attendances particularly enjoyable!
Artur Jarosiewicz
Saxion University of Applied Sciences, The Netherlands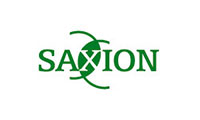 At today's MASTER AND MORE fair all the students were very interested, also in studying abroad, like at Hasselt University. They had the right qualification for our masters programmes. We are very happy with the organisation. It was really professional and we really appreciate the service with food and beverages. We had a very good day.
Sarah Timmermans & Laurien Stuvers,
Hasselt University, Belgium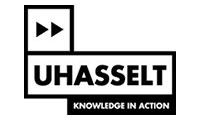 The visitors' quality was very good. They came to our booth well prepared and already searched for our programmes beforehand. I think that there is a good potential for our programmes. The overall organisation of the fair was really good. I have been participating in these fairs for three years now and we are enjoying being here a lot. Additionally to the good organisation, we are very happy with the results from the fairs.
Dr. Inês Carrão,
Universidade Católica Portuguesa – Faculty of Human Sciences, Portugal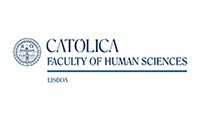 Undergraduate fairs and postgraduate fairs
Your benefits as an exhibitor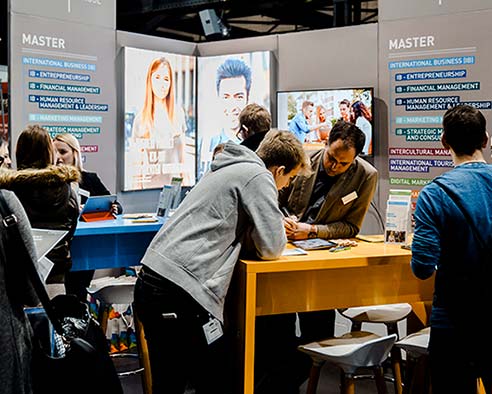 Precise target audience (prospective undergraduates or postgraduates)
Well-informed prospective students
Interest-based fair planning and visitor guidance
Full-service package includes all required equipment
Upcoming fairs
Munich
Münster
Nuremberg
Düsseldorf
Cologne
Vienna
Graz
Stuttgart
Frankfurt
Hamburg
Fair dates 2023/2024
Fair dates 2024/2025
» 19.01.2024
» 16.05.2025

Opening hours:
10:00 - 16:00
» 20.01.2024
» 17.05.2025

Opening hours:
10:00 - 16:00
Current location:
MTC world of fashion/ Haus 1
» 27.01.2024
» 25.01.2025

Opening hours:
10:00 - 16:00
» 28.01.2024
» 26.01.2025

Opening hours:
10:00 - 16:00
Current location:
Mensa am Ring
» 23.04.2024
» 14.05.2025

Opening hours:
10:00 - 16:00
Current location:
Ofenwerk
» 26.04.2024
» 09.05.2025

Opening hours:
10:00 - 16:00
» 27.04.2024
» 10.05.2025

Opening hours:
10:00 - 16:00
Current location:
The Frame
» 08.11.2024

Opening hours:
10:00 - 16:00
» 09.11.2024

Opening hours:
10:00 - 16:00
Current location:
Palladium Köln
» 16.11.2024

Opening hours:
10:00 - 16:00
» 17.11.2024

Opening hours:
10:00 - 16:00
» 19.11.2024

Opening hours:
11:00 - 16:00
Current location:
Alte Universität Graz
» 22.11.2024

Opening hours:
10:00 - 16:00
» 23.11.2024

Opening hours:
10:00 - 16:00
Current location:
CARL BENZ ARENA
» 30.11.2024

Opening hours:
10:00 - 16:00
» 01.12.2024

Opening hours:
10:00 - 16:00
Current location:
Goethe-Universität Frankfurt/Campus Westend - Casino-Gebäude
» 06.12.2024

Opening hours:
10:00 - 16:00
» 07.12.2024

Opening hours:
10:00 - 16:00
Current location:
edel-optics.de Arena
Target group: Prospective undergraduate students
20.01.2024 | Munich
28.01.2024 | Münster
27.04.2024 | Düsseldorf
Target group: Prospective postgraduate students
19.01.2024 | Munich
27.01.2024 | Münster
23.04.2024 | Nuremberg
26.04.2024 | Düsseldorf
Target group: Prospective undergraduate students
09.11.2024 | Cologne
17.11.2024 | Vienna
23.11.2024 | Stuttgart
01.12.2024 | Frankfurt
07.12.2024 | Hamburg
26.01.2025 | Münster
10.05.2025 | Düsseldorf
17.05.2025 | Munich
Target group: Prospective postgraduate students
08.11.2024 | Cologne
16.11.2024 | Vienna
19.11.2024 | Graz
22.11.2024 | Stuttgart
30.11.2024 | Frankfurt
06.12.2024 | Hamburg
25.01.2025 | Münster
09.05.2025 | Düsseldorf
14.05.2025 | Nuremberg
16.05.2025 | Munich
border concepts as event organiser – we are…